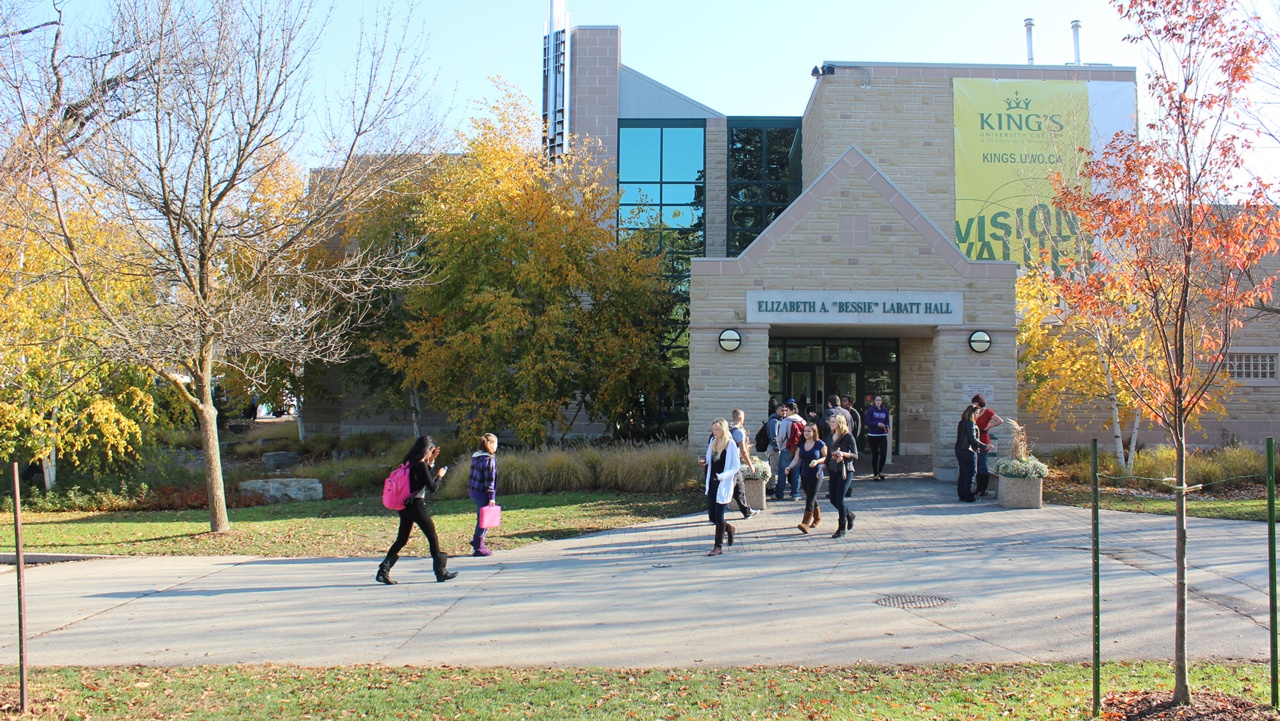 My favorite memory (from the hundreds of amazing memories) from my time in the BSW program occurred on my 24th birthday, November 21, 2000. It was the second year of the program and the rain was falling outside on a rather cold, Tuesday fall evening as Dr. Rick Csiernik's substance abuse/addictions class was about to start. The class was sitting and waiting for Dr. Csiernik to formally start his lecture that evening when the sound of someone singing could be heard in the distance. Before I could process what was happening before my eyes, a highly talented singing entertainer entered the classroom and started to serenade me with a personal birthday song. And who should also enter the room... my partner, Erika, who was videotaping the scene that was unfolding.
My immediate thought as the entertainer was singing was a mixture of shock, awe and worry: how would Dr. Csiernik feel about his classroom being 'invaded' by a singing entertainer that my partner hired as a surprise birthday gift? Would he be angry/upset with me? With Erika? As the entertainer completed her song and birthday wishes, I tried to scan Dr. Csiernik's face to read whether be might be upset or angry but was not able to ascertain what he was thinking. I soon learned that, unbeknownst to me, Erika had contacted Dr. Csiernik in advance of the evenings festivities to seek permission for the birthday surprise. Dr. Csiernik's response to Erika was quick and clear: "absolutely Erika, you must do this and it would be wonderful if my class could take a small part in the surprise."
Although it may seem a small gesture, Dr. Csiernik's openness and keenness to the birthday surprise is, in my view, an example of the genuine, caring and deeply enshrined welcoming program that has become the foundation of both the School of Social work at Kings University College but also of the educators within the program. Dr. Csiernik was able to see the value and positive impact that such a surprise would have on everyone in the room, which is one of the many admirable traits Dr. Csiernik possesses. In the 19 years since the 'birthday surprise," a lot has happened: Erika and I married, have three wonderful children and my relationship with Dr. Csiernik has transitioned to one of student/teacher to one of mentor/friend that I cherish. Dr. Csiernik embodies all of the amazing attributes that the School of Social Work at King's University College is well known for: high quality, evidence based studies and strong leadership within a genuinely caring environment.