The MSW at King's is a Direct Practice (non-thesis) program designed to develop and enhance the knowledge and practice skills of social work professionals.
The MSW Program is not offered online or through Distance Studies.
MSW Program Objectives
Educate social workers for advanced direct practice roles with individuals, families and groups.
Develop social work administrative supervisory competence.
Consolidate community based responses to social need influenced by social planning and social policy knowledge.
Enhance research based competency in a direct practice context.
Graduates should have the ability to:
Explain the unique social work perspective on helping others.
Practice ethically.
Effectively communicate their ideas both verbally and in writing.
Assess situations and individuals effectively.
Develop and implement effective interventions.
Explain the theoretical foundations of their work.
Critically evaluate claims to knowledge and truth.
Confidently engage in discussion and practice with other allied professionals.
Develop an advanced understanding of and ability to apply one or more models of social work practice.
Situate their intervention within a "person-in-environment" framework
Conduct research that examines the efficacy of social work practice at the case and program level.
Utilize a supervisory relationship to further develop social work skills.
Advocate effectively at the individual case and social policy level
Critically examine the policies and practices of their agencies and workplaces
Take leadership in the field and promote the values and ethics of the profession
Participate in the training and education of future social work students.
MSW Program Information
1-YEAR MSW
The 1-year MSW program is designed for students who have completed a BSW degree. This program is structured to deliver graduate courses in three academic terms: Fall, Winter and Summer. Students are enrolled for 12 months although course work is normally completed by the end of June.
2-YEAR MSW
The 2-year MSW program is designed for students who have completed a 4-year degree in a different discipline. This program is structured to deliver foundational social work courses during the three terms of the first year and advanced social work courses during the three terms of the second year. This program is 24 months in length.
Learning opportunities are aimed at preparing individuals to work with:
Individuals
Families
Groups and Communities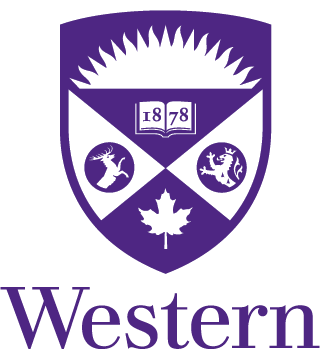 Note: The MSW degree is awarded by Western University with courses offered at the School of Social Work at King's.
A Place To Grow
Your graduate studies at King's will include:
Student Engagement Week

Kick-start your year with a week dedicated to an orientation to the program including the key areas of study and an opportunity for self-evaluation led by the faculty who will be teaching you.

Professional Development Workshops

Focused on thematic practice areas, you will have the opportunity to study alongside field instructors and current social work practitioners. A great opportunity for both learning and networking.

Reflective Practice Project (RPP)

During your practicum you will have an opportunity to reflect on a real-world program or practice evaluation related to your field setting.

Integrative Capstone Experience (ICE)

Your graduate studies will culminate in an Integrative Capstone Experience (ICE). Students working in small groups will be given the opportunity to demonstrate the knowledge and skills they have acquired through their MSW program by engaging in a major case study exercise.